You think you can be Swedish? We'll give you a helping hand. Here's the ScandiKitchen guide to basic Swedishness.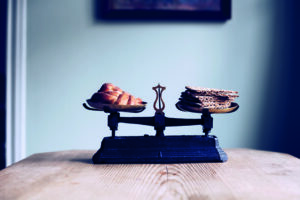 Be lagom
Everything is balance. Not too much, not too little: just right. Don't be flashy, but don't be too frugal either. From now on, you like semi-skimmed milk. Not too fatty, not too lean. From the car you drive, to the house you live in to the clothes you wear; everything from now on is comfortable shade of lagom.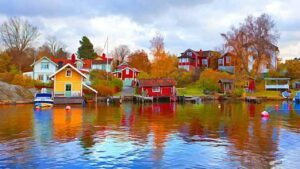 Sweden is the BEST
When someone non-Swedish says anything about anything, just reply: "In Sweden, we have that, except ours is better".
Your friend: "Oh, taste these lovely British chocolates that I just bought".
You: :We have the same sort in Sweden, too, except our chocolate is lingonberry/liquorice/dill flavoured. And better. Also, have you SEEN our nature? Better."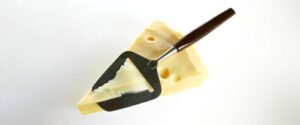 Perfect your cheese slicing
If you make a ski slope on your cheese, you will never be Swedish. Always use the correct slicer and always keep your massive block of cheese level. Also, only buy blocks of cheese that are the size of your own head.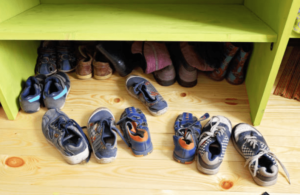 Remove those shoes
Every time you enter someone's house, remove your shoes. Also when you enter your own house. Tell your guests to remove their shoes, too. Nobody is wearing shoes indoors from now on.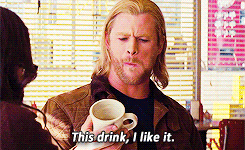 Drink coffee
A lot of coffee. Go for the strong filter that keeps you going like an old Volvo. Whenever you think you've had enough coffee, just add one more cup. The more coffee, the Swedish'er. No milk (what are you, Danish?!)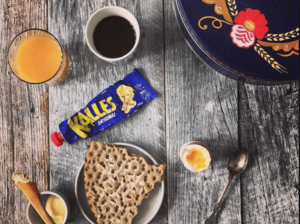 Breakfast like a Swede
It's a ritual: Bread (ideally, the crispy stuff), add boiled egg, creamed cod roe. Top up with a lot of coffee. Drink a glass of milk. More coffee.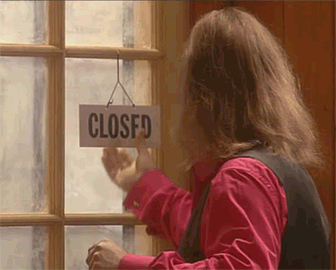 Sweden is closed
July is now when you holiday. All of it. Sweden is closed.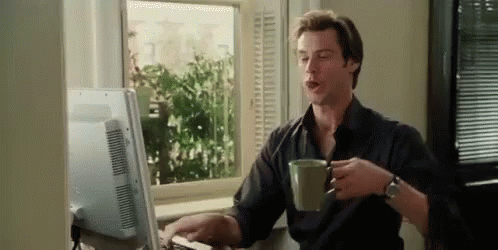 Fika practice
At least twice a day, stop what you are doing and go get another coffee. Sit down. Eat a bun. Talk to others who are doing the same. This is now something you do twice a day for the rest of your life. It's called Fika. It's a noun and a verb, so you can meet for a fika or you can fika with someone. You can even fika-date.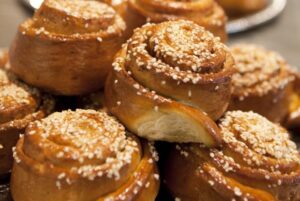 All the beautiful buns
Seeing as you're now eating two buns a day, you need to make your own. Most Swedes bake buns at home. If you ever add any kind of icing on top of cinnamon buns, go back to Swedish School: you just lost the game.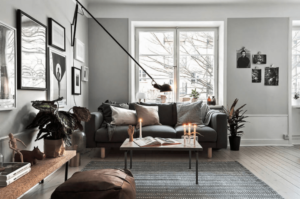 Live like a Swede
Paint everything white (walls, doors, floors… everything). This is your canvas on which to express yourself. Add a few block colours, maybe some Billy bookcases or tastefully selected IKEA key pieces with names such as DalaBördiGurdiHolm or something (laugh at the fact that all things you step on in IKEA have Danish names). Add some cushions with tasteful Swedish patterns. Add candles everywhere, then add some more candles.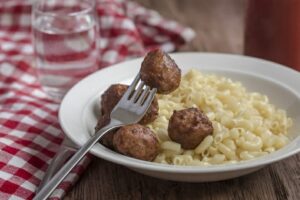 Eat like a Swede
Meatballs with mash and gravy is too stereotypical. Instead, the real Swedish the national dish: Kottbullar & Snabb Makroner.
SnabbMakroner is basically quick-cook pasta. Because real Swedes refuse to wait 8 minutes for pasta to cook, so they invented one that cooks in 3 (See point no 2). Add Köttbullar meatballs, squirt Felix Ketchup all over the plate and award yourself another 5 Swedish points.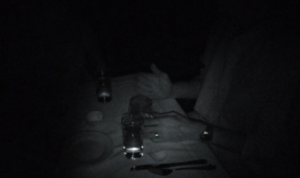 Eat in the dark
Swedes know that eating in the dark is good. As darkness falls, light 20-30 candles and turn off all electric light (keep heating at 24 degrees, which is natural indoor Swedish temperature). This is to be referred to as 'mysigt', or 'really cosy'. At any time where darkness falls, do this, especially when eating, even if you can't see your quick cook pasta with ketchup.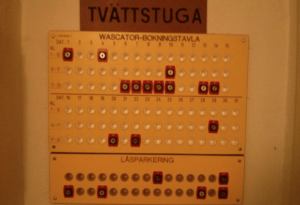 Schedule your washing time.
It's a Swedish thing, tvättstugatid, or 'booked washing machine time' – because if you live in an apartment in Sweden, you have shared laundry room. Feel more Swedish by doing this at home in England: just write a post-it note and stick it to your washing machine. Put all your clothes in a blue ikea bag, go to the machine at your allotted time and loudly sigh when you find your flatmate has rudely taken the machine because you pre-booked it. 3 points to you.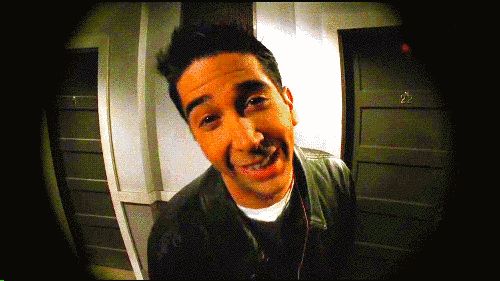 Avoid neighbours
From now on, every time you need to leave your home, you need to check the titthål (door spy hole) first, in case there are neighbours outside. Neighbours mean small talk and you no longer wish to engage in this. Consider going to work at 5:00 and returning after 20:00.
Have a lot of days for things
Days when you can eat more cinnamon buns? No problem: 4th October. A day in spring when you have permission to stuff yourself silly with whipped cream buns? Yes, it's Fat Tuesday. There are also a month for crayfish, days for chocolate cake and much more. Fill the calendar.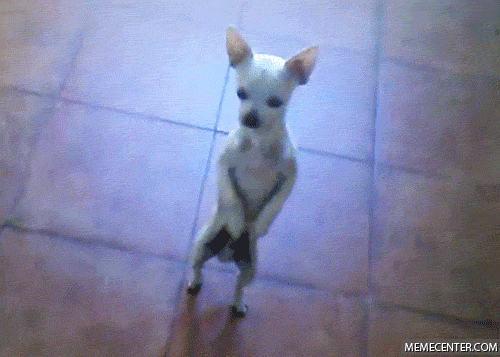 Announce pee-pee intentions
It's a thing. At a board meeting? Stand up and confidently announce: "Jag måste kissa" (I need to pee), then leave the room and do not look the least bit embarrassed. You've just earned 5 Swedish points, my friend.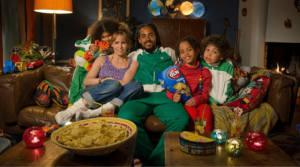 Cosy Friday
It's Friday night. Your friends are going out. You're not, because you're doing
Cosy Friday (except now you call it Fredagsmys). This involves opening a large bag of dill crisps and making some dip mix, then you dip every crisp before eating. Don't forget to do all this in darkness.
For extra Swedish points, start every Friday evening by eating Old el Paso tacos. Only ever do this on Fridays; tacos are only for Fridays.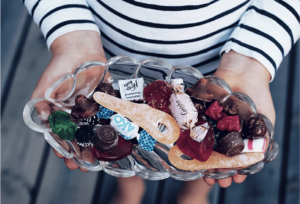 Sweet Saturday
It's Saturday. From now on, you only eat sweets on Saturdays and you refer to it as Lördagsgodis: Saturday sweets (by definition, you then can't eat it on other days). Stay in and watch things like På Spåret, which is the best game show on Swedish TV (except for Melodifestivalen). Don't forget to tell everybody you hate Eurovision, but watch it anyway.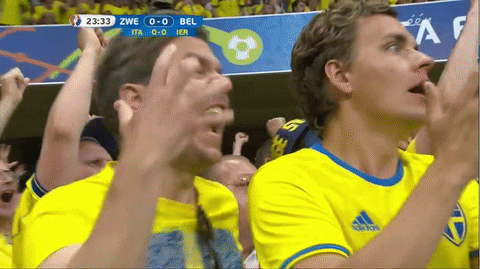 Sports
Anytime anyone says anything about football, realise you can't really compete, but just add at the end of every sentence:
"We once had this guy called Zlatan. We didn't even need a full team to win, we just used to send him".
At any other given opportunity, explain the off side rule for handball or ice hockey into conversation.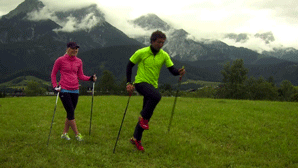 Keep fit like a Swede
Two buns a day isn't going to be guilt free, so take up any or all of the following:
Skiing, cross country skiing, walking, hill walking, stick walking, Nordic walking, stick Nordic walking, dog walking, walking Nordic dogs with sticks… Or anything that requires you to go outside and get rosy cheeks and fresh air. During these outdoor pursuits, do not engage in conversation with strangers, other than a quick 'hej'' grunt. Always make sure you wear a mössa, a woolly hat.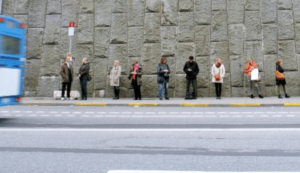 How to Queue
At bus stops, ensure at least 1 ½ safety metres between you and the closest stranger to you. Do not make conversation (not even about the weather). Ask your local shop to re-install the ticket queuing machines that went out of fashion here in 1987 – because Swedes need these so they don't have to stand in line (see issue with bus stop queuing and safety metres). See point 2, if in doubt of this particular practice.
Congratulations: you are now a bit more Swedish.