Okay, so, after a long time, we finally wrote the Finnish one (Find the Danish, Swedish and Norwegian ones here).
Actually, our Nanja wrote it and she is very Finnish… so blame her if it's all wrong. You'll find her in the store down the road, queuing for free buckets.
Add your own 'How to be more Finnish' in comments below.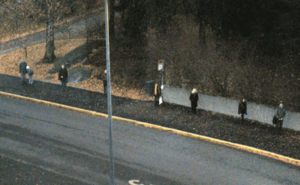 Mind the personal space. Finns like to keep a good 2 metre gap between them and the next person. Try and get closer, you may quickly notice Finns back away. Respect the space. Kiitos!
Do not talk to strangers. While the general rule in Finland is to avoid human interaction entirely where possible, this especially applies to actual strangers. Never sit next to a stranger on a bus as this might result to having to speak to them (A Finn will probably miss his stop on purpose just to avoid the conversation).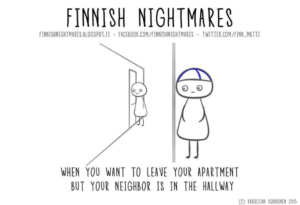 Do not make eye contact. If you have to talk to a stranger, at least make sure not to make eye contact. Look down at your shoes when speaking to someone. If you are particularly extroverted, you may look at the other person's shoes when speaking to them.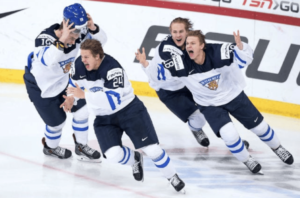 Remember that Finns are better than Swedes at everything. Especially ice hockey (Blame the Russians for everything else)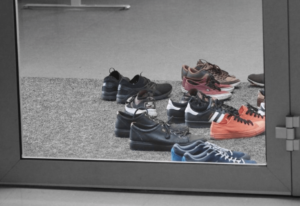 Take your shoes off when entering a house. Every Finnish home has a special little room to leave your shoes in and you will not be let in the house if you leave your shoes on.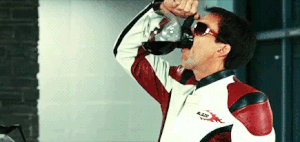 Drink a lot of coffee, more than any other person on this planet. Drink the most. You need all the caffeine to avoid people. Drink it without milk and sugar. Shake your head at people who take milk in their coffee.
Give up phrases such as please and thank you. Instead of saying 'Could I have the butter, please' you can just go with 'butter'.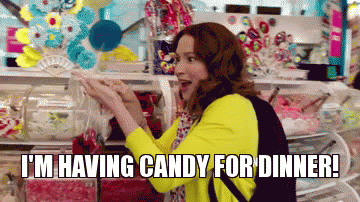 Pick and mix is for Saturdays. Go to the old school DVD rental places to buy it as they have the best selection (even if they no longer have any DVDs and it feels a bit sad. Still, pick'n'mix)!
Always be punctual. Finns are never, ever late. Never. EVER.
Listen to heavy metal music. Even if you're like, 6 years old. There is a heavy metal band for every age group in Finland.


 Please note this is a Swede trying to imitate a Finnish drunk person. It is not at all funny (by the way, Sweden is rubbish at Ice hockey).
Only drink alcohol if you intend to get drunk. Why else would you do it?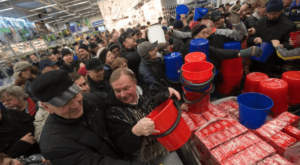 Get passionate about free buckets. Occasionally big Finnish companies might offer free buckets with purchases – and during occasions like this you can spot big queues outside the stores. Finns really love free buckets. It's a thing in Finland. Buckets. Free buckets.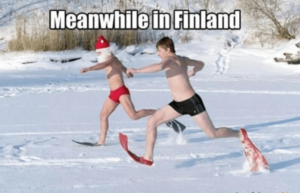 Zero degrees outside is acceptable t-shirt weather. After all, the Finnish summer only lasts for a day, so every opportunity wasted it a possible summer gone.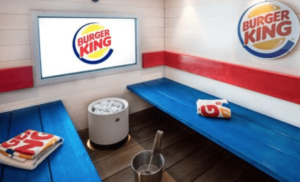 Have a sauna at least once a week. In the sauna that is already built in to your own house, social club or the local Burger King. You must be naked in a sauna and observe Sauna rules at all times. Sauna is sacred time.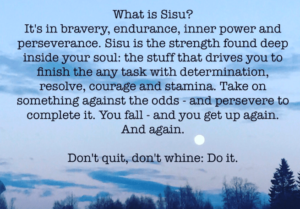 Have sisu. Finns have a lot of sisu and it's defined as being a mix of bravery, stubbornness, determination and resilience. Sisu means get up and stop whining when you have been beaten to the ground. Get up, stop whining and GET IT DONE.
Only with good sisu will you actually survive a winter in Finland.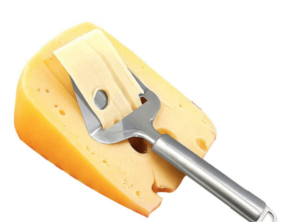 Always use a cheese slicer. Never, ever a knife. NEVER.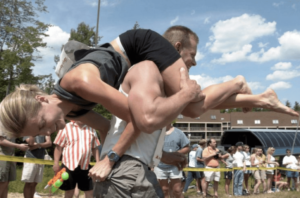 Partake in sports such as Swamp Soccer, Wife Carrying, Ant Nest Sitting competitions and more. All in a day of fun for Finns (note: always beat Sweden, no matter what sport).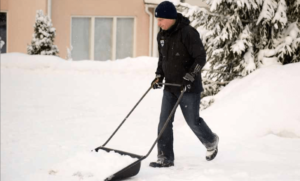 Treat everyone as an equal. Even the Finnish president has to clear his driveway of snow by himself.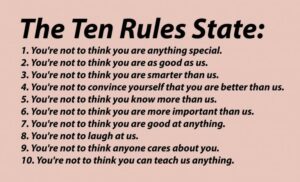 The Nordic Law of Jante applies to Finns too. Never accepts compliments and do not be visibly proud of your achievements. Fit in with the group and do not challenge it.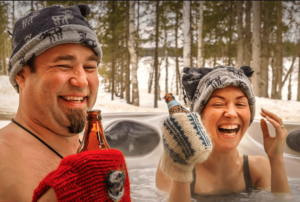 Get extremely overly excited when Finland is mentioned internationally, for any reason, especially positive ones.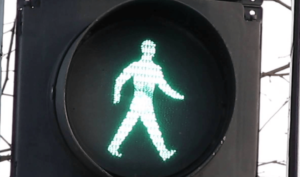 Only cross the road when the light is green – even if there's no cars around. Nobody jay-walks.
Make all foreigners try really salty liquorice. Because this is where the fun in life can really be found.
Don't forget to comment. Kippis!