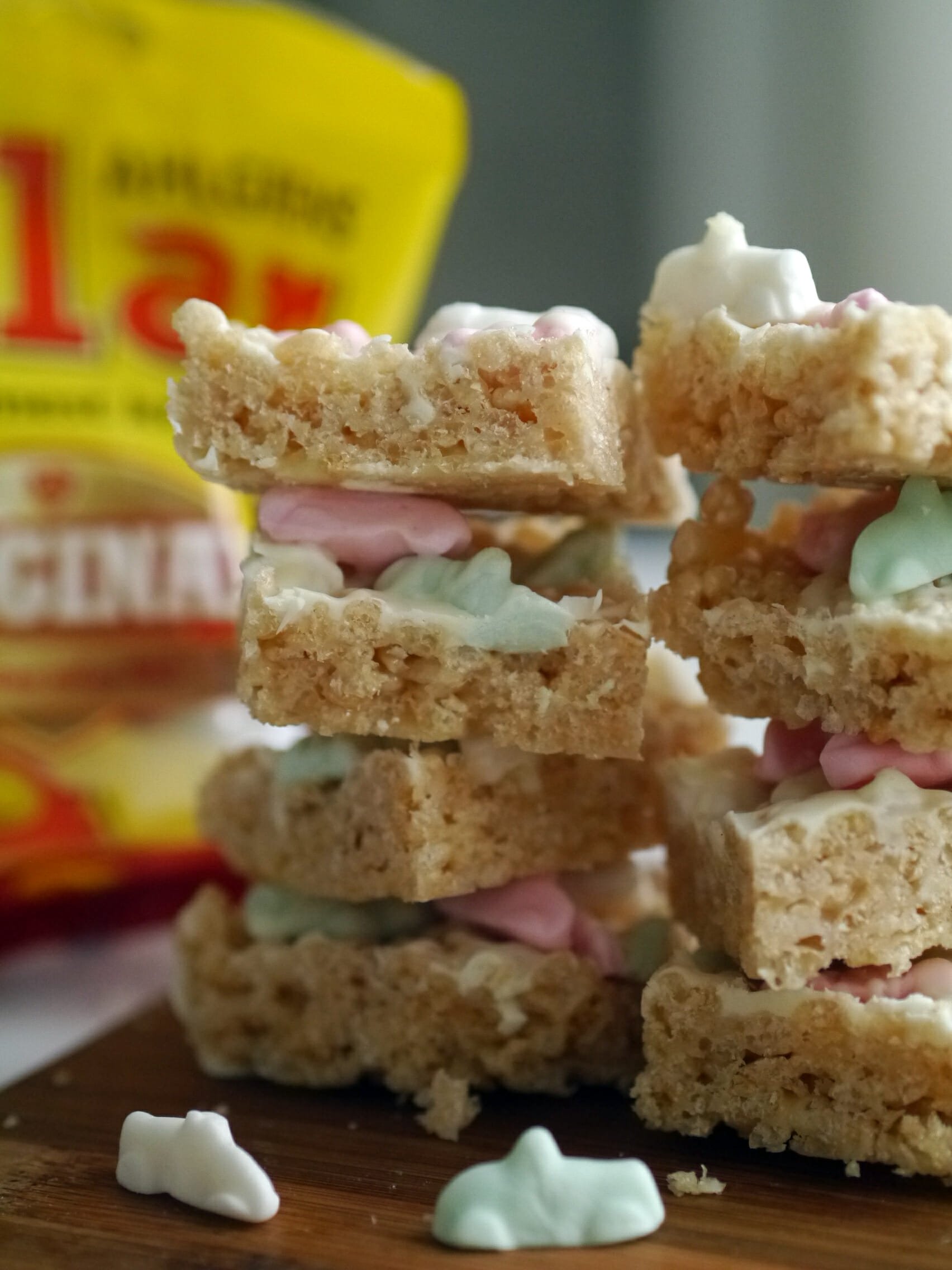 Print Recipe
Bilar (Cars) Mallow Rice Crispy Treat
Did you know 'Bilar' Candy is the most sold car in Sweden? And also the most popular sweet!
For a school cake sale with her kids, Bronte decided to make Rice Krispy Treats with a difference. Super chewy, fruity and popular amongst the kids! Okay, it's definitely a treat…
Ingredients
100

g

butter

100

g

white chocolate

+ 50g for topping

100

g

Bilar

+ 50g for topping

120

g

Rice Krispies
Instructions
In a pan on low heat, start melting the butter, then add the Bilar. These will take a while to melt (they are tougher than marshmallows). Add the chocolate, too. Keep stirring. When the butter and chocolate

has

melted and the cars have started to break up (into little bits), take off the heat and add the rice crispies and stir.

Put the mixture into a lined tin around 20 x 30 and press down evenly all over. While it is still warm, add about 50g of Bilar cars to the top so they stick.

When the mixture has cooled down completely, melt the extra chocolate – leave a bit until finger warm – and then scatter over the squares. Wait for the chocolate to harden, then cut into equal sized squares.