March 22, 2018 | Leave a comment
Scandi Easter Food – things we also eat.
Aside from the lovely leg of lamb or delicious fish dish that mamma normally dishes up, your pick and mix filled Easter egg and the stale marzipan that invariably ends up on the table, there are some foods that we love eating and making at Easter – some you can enjoy as part of your Easter brunch, others that are perfect for a relaxed afternoon fika or to enjoy when hiking.
Waffles – Waffle day is a wonderful day to celebrate. Not an actual part of Easter – but the day being the 25th of March, it always close to Easter so we include them here. Have them the traditional way, with jam (and brown cheese if you like) or with whipped cream and berries – or try something a little more adventurous, egg & bacon waffle for brunch maybe? Here are some more waffle-varieties to try.
(The origins of the day are somewhat obscure – but several sources say it started in Sweden as 'Vår frue-dagen', meaning 'our lady (mother Mary from the bible, that is). Somewhere along the line this was turned into 'våffeldagen' due to its linguistic similarities – and today the religious background is lost to most people. But there you go – waffle day started as a day to celebrate the conception of Jesus. Now you know.)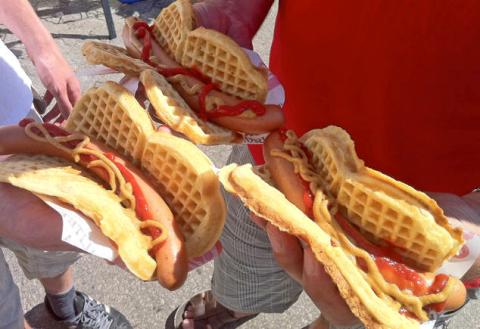 Buns. Frankly, every season is bun season in Scandinavia, but that doesn't mean they aren't great. In Norway you will often find a type called 'solskinnsboller' – sunshine buns – this time of year, to mark the return of the sun. Sunshine buns are essentially cinnamon buns with an added vanilla custard cream centre (although the same name can be used for other buns too – it varies regionally). So. Good. Recipe here.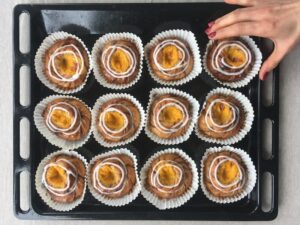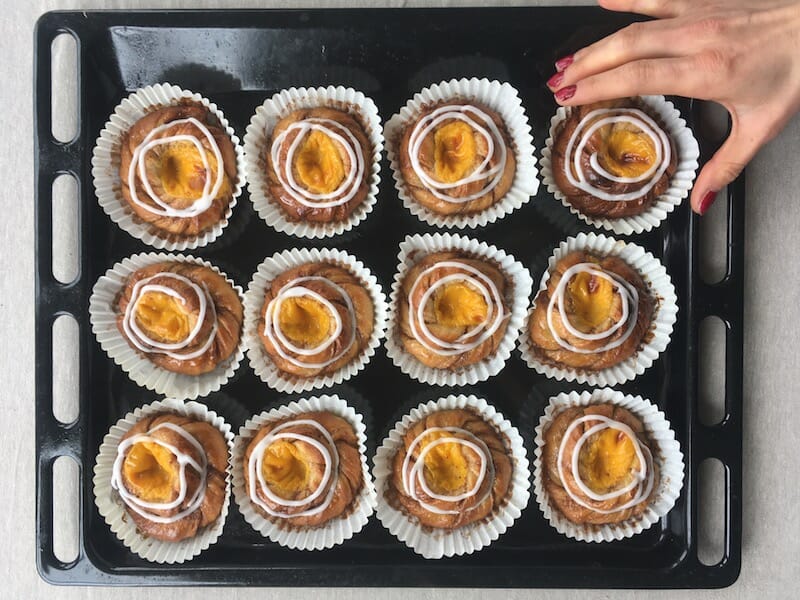 Jansson's Temptation – the Swedish dish with the wonderful name. Swedes love naming dishes after people (Biff a la lindstrom, flying Jacob, Wallenbergare..). Jansson's temptation is a potato gratin with added 'Ansjovis' – sprats cured in a spiced brine. Truly delicious and goes really well with lamb. It is also common in Finland, where they call it 'Janssoninkiusaus'. Try our recipe here.

Meatballs. Our old friends. As Scandi as they come and with regional varieties, these seem to sneak their way onto every celebration worth it's ink in your calendar – especially in Sweden. Meatballs are always, always popular – and can be eaten both hot and cold. You can make your own or get them ready made.
Herring is a must in Scandinavia – especially with the slightly older generation – and you can either make your own or just get your favourites from the shop. Serve with good rye bread and perhaps some aquavit. New to herring? This one with dill, this one with mustard sauce or this one with curry (yes curry!) is lovely.
Kvikk Lunsj and oranges or Solo. Yes, it is a bit of a stereotype – but that doesn't make it any less true. Norwegians eat Kvikk Lunsj when they go skiing or hiking over Easter, that is just the way it is. Often an orange too, because, you know – balance.
Kexchoklad. Slightly less set in stone than the aformentioned Kvikk Lunsj, but all the same kex choklad is associated with being outside and  being active – and Easter is the perfect time do just that. Get outside, move, then chill in the sun with your choccy bar.
Easter smorgåsbord. There is no escaping it, a classic smorgåsbord is the thing to do in Scandinavia. A big table loaded with pickled herring, salmon, eggs in various forms, hams or meat dishes, veggie side dishes and plenty of good rye bread or lighter bread. Be prepared to sit for hours. If you don't fancy going full Scandi you could always try just adding elements or adopting the idea – sitting down with a table full of of foods (and some token Franken-chicks for decoration) and friends is what matters most.