Things Scandinavians obsess about

We have our little ways and our ways are not to be changed. Sometimes, we may even get a bit obsessive.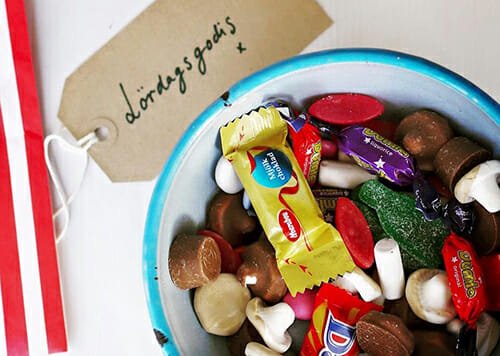 Having set days for things
– Taco Friday – it's a thing
– Cosy Crisp Friday evening – it's a thing
– Saturday sweets – it's a thing.
If it can be assigned a day, it can work in Scandinavia. You are no longer allowed to do that thing on other days, because, well, rules.
Obsession rating: 7/10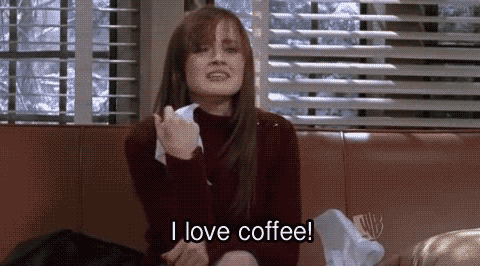 Coffee
It keeps us awake for six months of the year – and it makes us happy the other six. We drink more of it than anyone else in the whole world. We're wired at all times.
In recent years, we've started to drink fancy coffee too – and not just at home. A latte in Denmark is pronounced 'Laddie' and costs the same as a small boat. In Sweden, it's known as a Latt-tè and always said with a grimace, caffeinated smile.
Obsession rating 10/10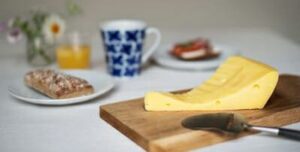 How the cheese is sliced
Use a slicer like a proper Scandinavian. Steel planer for hard cheese, plastic for softer cheese – and a string slicer for softer, Danish style cheeses. Under no circumstances may you 1) cut the nose off the cheese 2) make a hill or ski slope 3) Grate from an odd angle.
Obsession rating: 8/10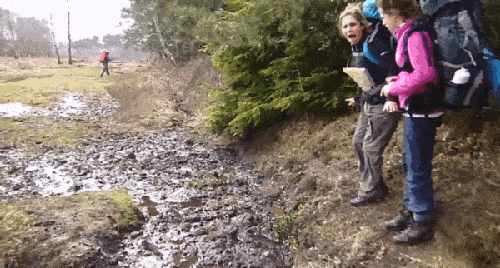 Getting fresh air
"No such thing as bad weather, only bad clothes" – for this reason, you must be one with nature at least once a day. Frisk Luft means fresh air. Rain, shine, snow, hurricane…
If you are Norwegian, you add a 'tur' – a long walk – usually on Sundays. With no destination or purpose other than the walk itself (bring a thermo flask of strong coffee and wear an all-weather coat).
Obsession rating: 7/10 (Norway 10/10)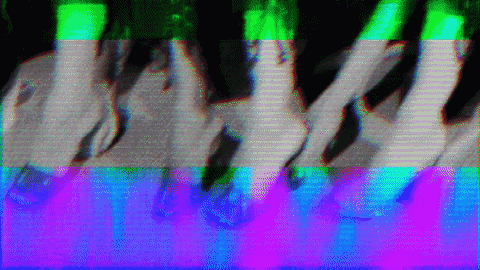 Shoes
Do not wear shoes indoors. No. Do not.
Obsession rating 8/10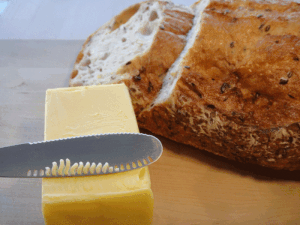 Butter knives
Thou shalt never use your own knife in the butter. Thou shalt use the butter knife, usually carved out of wood.
Obsession rating 9/10 (you'll get the disapproval eye if you don't)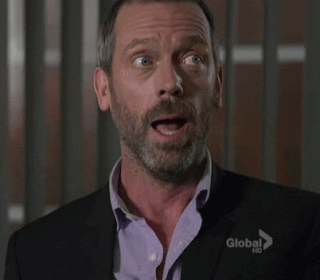 "Tak for sidst"
We may not have an actual word for please, but being polite is essential. Seeing someone after you went for dinner at their house last week? You say 'Tak for sidst/senast' (Thanks for last time). Bumping into Kalle and Frida 3 months after spending New Years with them? Tak for sidst. There is no expiration date of saying 'thanks for last time', except you only say it once (best keep scores).
Obsession rating 8/10 (for the older generation).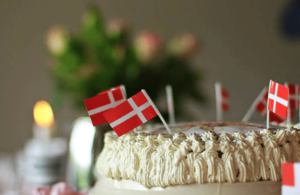 Flags
If you can add a flag, add a flag. Have a flag pole in your garden. Put cocktail flags on your food. Flags are essential.
Obsession rating: 5/10 (rising to 10/10 on any national days or event)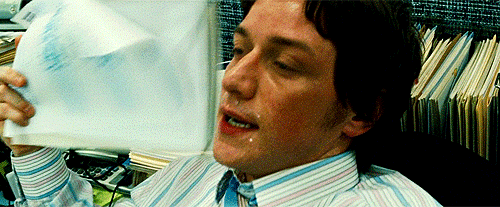 Never being cold
Even if it is -20c outside, thou shalt never be cold. So, keep the indoor temperature at a steady 24c at all times and walk around in your long johns. See also: Under floor heating obsessions and winter clothes that is essentially like covering your body in 15 tog duvets.
Obsession rating: 8/10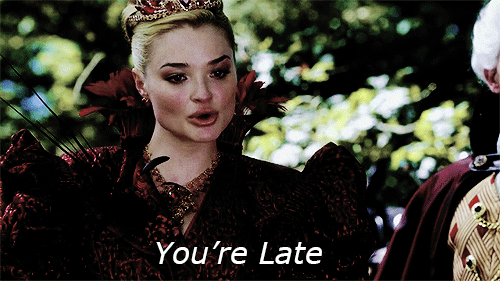 Time keeping
Why agree a time if you're not going to stick to it? Scandinavians are always on time.
Dinner at 7 pm means turn up at 7 pm, be seated by 7:05pm. Turn up late, you miss out on the starter.
Obsession rating: 9/10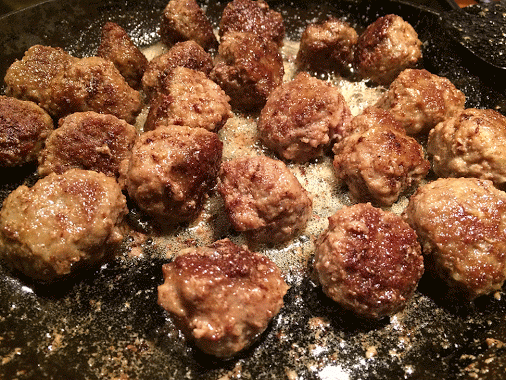 Thou shalt eat meatballs once a week.
Obsession rating 2/10 (when in Scandinavia)
Obsession rating 8/10 (When living outside Scandinavia – on Saturdays, stray Swedes can be found in ikea's the world over, crying with joy)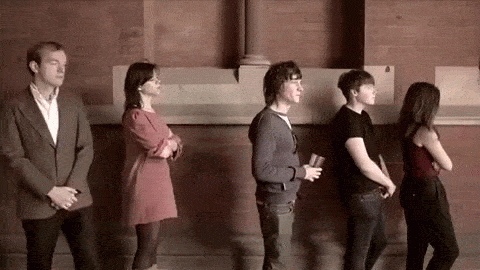 Queues
If one person must suffer, we will all suffer. Therefore, queues must be ordered. Grab a ticket on your way in to the bakery/car hire place/pharmacy/hardware store and eventually, your number will be called. Fair is fair. No ticket, no service.
This is especially applicable in Sweden, where fairness and lagom rules all.
(Also, never talk to anyone in a queue, ever).
Obsession rating: 6/10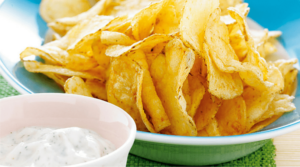 Crisp-dipping
Take some magic powder (made by elves; it's called dip-mix). Mix with sour cream or similar. Leave it to develop the flavours for 20 minutes in the fridge. Empty your massive 200g crisp bag into a bowl on the table and proceed to dip each individual crisp in the dip before eating it.
Best flavours: Anything that adds extra dill flavour or has exotic sounding names such as 'holiday flavour' (no, it does not taste like your holiday to Malaga)
Obsession rating 7/10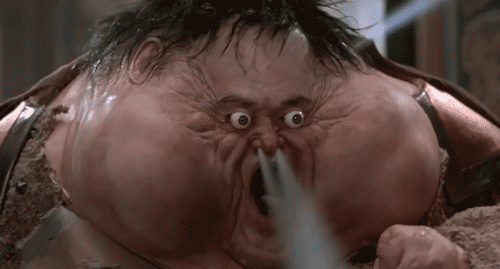 Salty liquorice
The salty black stuff. You might not like it, but it's elixir of life to us. Once we realise we can't get it (i.e. when we are outside Scandinavia), it becomes a food group all on its own and we must have some on our person at all times.
Obsession rating: 7/10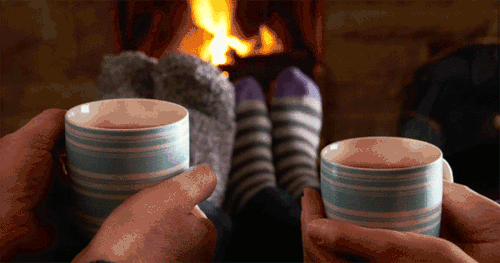 Hygge
At any given opportunity, Scandinavians will mention the hygge/koseligt/mysigt. Because when you mention that we're going to have a hyggelig time, you increase the chances of it happening.
Pick up your ipad/phone during the event and you're out.
Obsession rating 9/10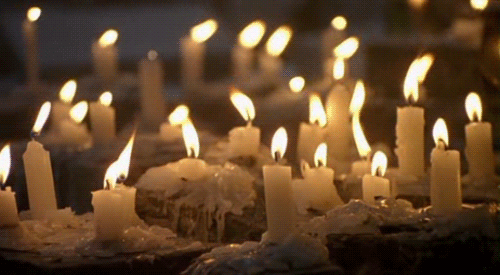 Candles
Think about it: Ikea has an entire hall dedicated to candles and candle paraphernalia.
It's dark for six months, we need to try and increase the hygge feelings while we hibernate in our wooden huts. A space is not a hyggeligt home unless it is lit by a million candles. Real candles only: they are not scented (and only buy candles that contain stearin or you can't be a real Scandi)
Obsession rating: 10/10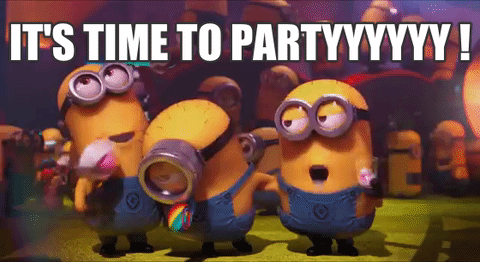 Singing little songs
Every time we drink aquavit, songs must be sung. And in Denmark, every time someone has a big birthday or wedding or anniversary (aquavit or not), random Danish home penned lyrics will be put over the tunes of 'My Bonnie is over the ocean' and sung by all people present in the room.
Obsession rating: 5/10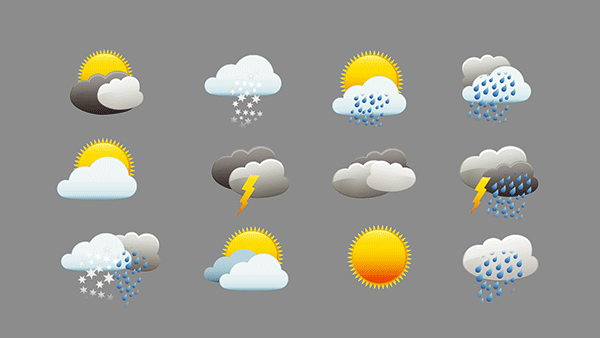 The weather
Think the British are obsessed about the weather? Most Scandinavians have a thermometer in each room – measuring both inside and out. Also, most Scandi people know the only weather app that matters is YR.NO.
Obsession rating: 6/10
Fairness
Everyone is equal. We pay into the system so we can all aim to get the same out of the system. You have more, you pay more. You have less, you get more. Men and women getting shared parental leave. Everyone driving the same cars. Fair is fair and equal is equal. For the greater good of the whole group. Lagom and amen.
Obsession rating: 8/10