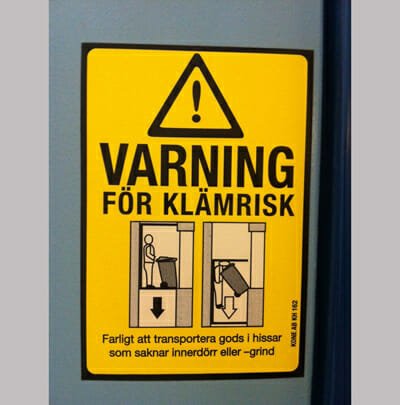 The infamous warning for what happens if you take your bin
the wrong way into the lift. The end.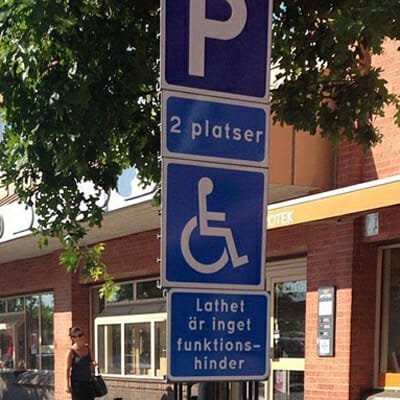 This sign says: Laziness is not a disability.
(From the town of Marknaryd)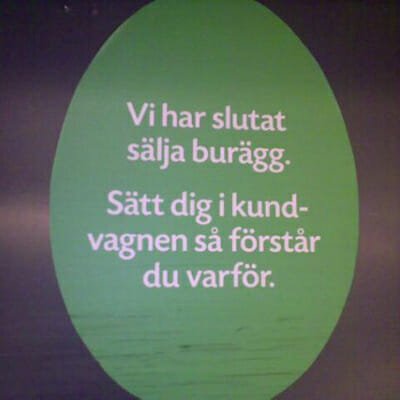 A sign in the Swedish Coop saying: "We've stopped selling battery hen farm eggs… have a seat in your trolley and you'll see why".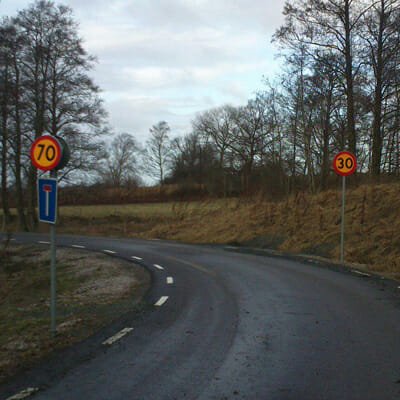 This is how we confuse each other. No, not everything in Sweden is logic.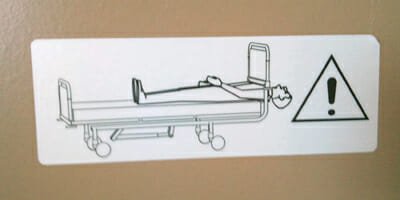 We are really not sure why this one was necessary,
but then again: Just don't do it.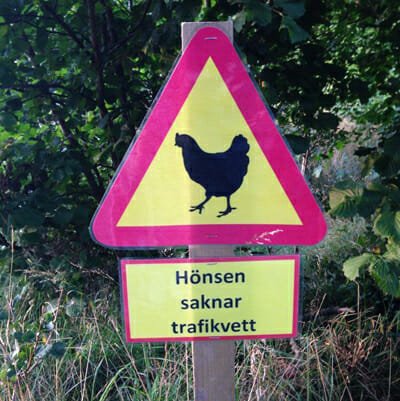 Homemade sign in the country saying
"Chickens don't have great traffic knowledge"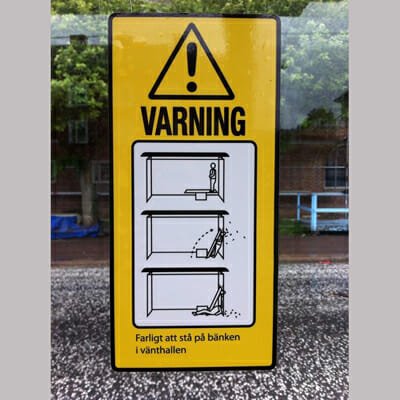 Obvious warning at a bus stop in Sweden about the dangers
of what happens if you stand on the bench.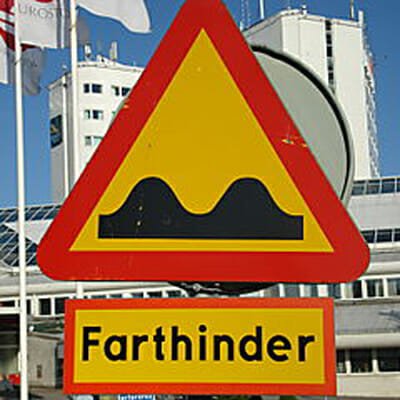 It just means speed humps. Go on, snigger again…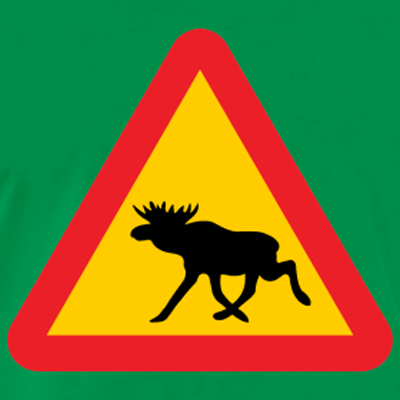 20% of all road accidents in Sweden involve an Elk. Fact.
Quite a useful sign.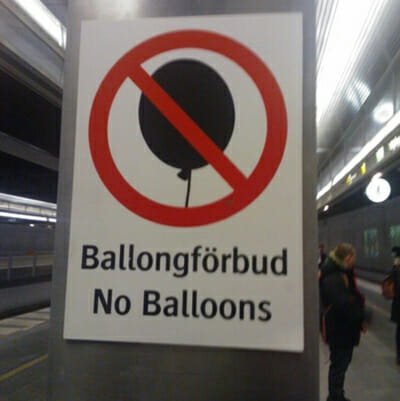 The people of Malmö do not like balloons.
Oh no, no balloons on central station, please.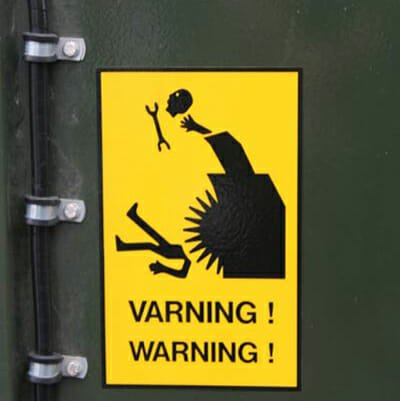 Do not crawl into the big mincer machine. Just don't.