7 Things You Didn't Know About The Vikings
Posted by Martina Wade |
Fun stuff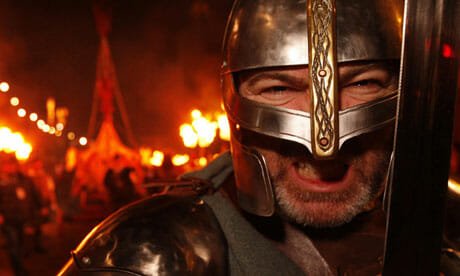 7 Useful Things To Know About the Vikings
Viking Harold Bluetooth was great at connecting nations – Bluetooth tech is named after him: the logo are his initials.


Erik the Red was so violent even fellow Vikings objected; exiling him from both Norway and Iceland (they made him to go Greenland).


Viking is something you do, not something you are.The word Viking comes from the people from the Vik, (vik means bay). People who would sail off to other places were 'going viking'. The word Viking wasn't used in English until 19th Century – before this, we were just known as 'Norsemen' or 'Danes'.


The traditional Northern greeting "'Ey up" comes from the Viking times


Viking women could 'divorce' their husbands quite easily – reasons included 'the showing of too much chest hair".


The word Saturday in Scandinavia is 'Lørdag' which comes from the old Norse word laugardagr; a combination of the words  laug meaning 'bath' and dagr meaning 'day'. The Vikings were very clean people (at least in comparison to many other nations) and had weekly baths.

Comments
Payment types accepted
Secure Shopping with
Free shipping on orders over £60
PLEASE NOTE our webshop is now closed, no new orders will be accepted until the 25th of Dec when we re-open. If you have already placed your order don't worry - we will ship it as soon as possible. Our central London cafe & shop is open and fully stocked until 6pm Dec. 23rd - our lovely team is there to help.