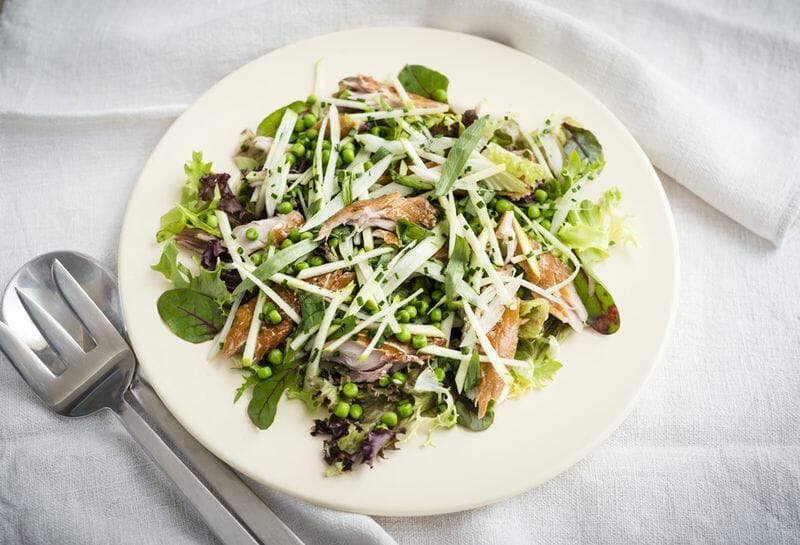 Print Recipe
Smoked Mackerel Salad with Fennel, Apple and peas
Ahhh, hello summer.Try this salad - it may sound simple, but it is very delicious.
Finely shave fennel on mandolin or with a very sharp knife and place in a bowl. Then shave the apple in similar thin pieces.

Combine with fennel, then dress with lemon juice and a few drops of olive oil.

Arrange the mixed leaves on individual plates or a large flat serving dish.

Thaw the peas and sprinkle on the leaves along with the tarragon and chives.

Tear bite sized pieces of smoked mackerel and arrange across the salad (taking care to check for bones), then add the fennel and apple pieces on top.