UPDATE 15th Dec 2019: THE ONLINE SHOP IS NOW CLOSED FOR XMAS ORDERS.
Any order placed will NOT be shipped until after Christmas. 
—
Hej.
Every Christmas season, we get really busy. This is because all Scandinavians in the UK suddenly need a bit of homesickness remedy. This means we have delays on "no rush" orders. 
We wrote this little FAQ to answer some of the more frequent questions.
Why is my order late?
No-Rush orders are accepted with a 5-6 working day lead time before shipping. Most of the year, it's 1-2 days, but when we get really, really busy – even with a triple team of what we have the rest of the year – it will be a longer shipping time.
What's your current shipping time for "no-rush" orders?
Around 6 working days (we aim to ship all orders this coming week and clear all backlogs). This message was updated 15th December. This is because we are currently shipping frozen and chilled orders that are very big and require a lot of time to pack safely, sometimes up to an hour per order. Everyone wants their stuff before Xmas, so we ship as we receive orders.
How can I speed up my delivery?
We do not accept next day deliveries this last week. All orders are now shipped as no-rush to make it fairer for everyone. If you are really stuck, call us.
Why don't you just hire more people to pack more orders?
We do. We have a team triple the size of normal. They work from 6:30 in the morning until 23:30 at night over different shifts. There is, however, a limit to space when our warehouse also has to hold all the stock to put IN the boxes. We actually can't fit more elves in, nor more stock.
Can't you pack faster?
Sure, but then mistakes happen and things break in transit. We would like to get most orders right the first time around rather than focus on repairing mistakes.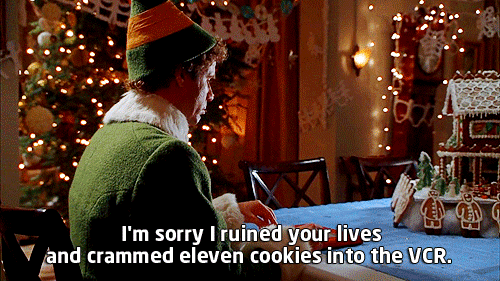 I have courier issues, what do I do?
Please, if at all possible, try to contact the local courier depot yourself to track your parcel first. This is by far the most efficient way (this is also what we will do when you contact us).
If you don't get a satisfactory response, call us or email us and we will try to help. Maria and Madeleine are online weekdays from 8:30-17:30 on 02075807161 and shop@scandikitchen.co.uk
The courier didn't tell me they tried to deliver – why didn't you call me?
We don't get a notification for parcels – please do track your parcel, as we will only get a notification if a delivery is broken or refused, not if you happen to not be home.
Why did you remove an item from my order? 
We don't like to do this, trust us. We want to get it right. However, there can be several reasons for this: If an item have a shorter date than expected, if its damaged and we don't have others, if the stock is out and we're missing something. We're sorry that this happens – but, like it does when you order from other supermarkets etc, it just happens once in a while.
But WHY didn't you call me to tell me?
We actually do try, most of the time. We just simply have to make a call, seeing as we've got a huge number of orders to deal with. If its a large item we feel might impact your Christmas dinner, for example, we'll always try to call – but if its a smaller item that we think won't ruin your Christmas, then we might not. And we're sorry.
Is the stock the same in the shop as online?
No, we have 2 different systems. We may be out of stock online of a product, but still have stock in the shop. You can call the shop to check on 02075807161 – option 1 – but do try to avoid 13:00-14:30 as this is lunch-rush and we might not hear the phone.
When is the last day to order online?
15th December, with NO exceptions for late orders. This also applies to Customer Collect. Even if you do place the order, it will be queued and not shipped. A placed order does not constitute that we will deliver before Xmas.
What happens if I place an order after the cut-off date?
We cannot ship it before Xmas and it will likely be shipped after. We will email you first, though, to check this is fine. Or we will refund the order.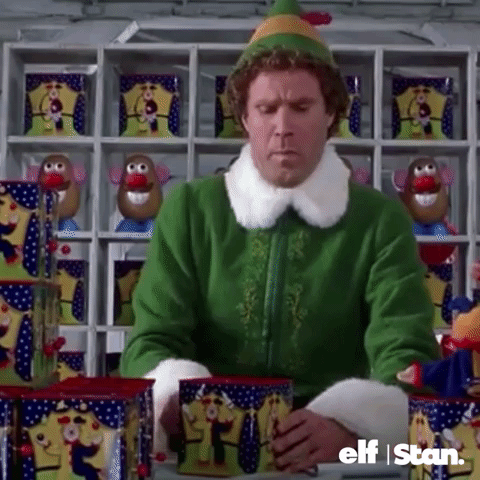 How can I make it easier for the Elves?
Thank you for asking. Add in the order notes if the order is not urgent at all will help them prioritise on the day they pick and pack.
Who are the elves?
We have a wonderful team of elves. You may have your box packed by Agnes, Greg, James, Harvey, Ida, Taija, Zsombor, Alex, Sanni, Nero, Reea, Ronja, Gureh, Istvan, Paula, Zoltan, Maria or Roland. If you find a little card from them, let us know via social media as being mentioned for a well-packed box is the bee's knees (and they keep score).
Can I order now and send later?
No, we are trying to do as much in order as we can – and we don't have space to store orders.
Where did I leave my keys?
They are behind the photograph of Auntie Gunilla on the mantelpiece. Or maybe check the fridge?
Why don't you send chilled, frozen, alcohol and jars abroad?
Because we cannot guarantee the 24 hour transit and thus cannot guarantee the safety of the items. Glass breaks and a long journey takes its toll. Alcohol has different restrictions. We take no responsibility for orders containing these items when shipped outside the UK – even if you place the order with chilled items and you live in say, Ireland, we do not accept responsibility of those goods if the courier is late or breakages occur. Note we only ship UK and rest of EU – do never ship international outside this area.
It says that what I want is out of stock – will it come back in stock soon?
Usually yes, but we have 1200 different items and 24 different main suppliers, so delivery dates vary greatly. Ask us and we'll give you a status shop@scandikitchen.co.uk
Are you likely to run out of Tuborg/Gingerbread dough/Blossa etc?
Yes. We buy what we think we need so we don't have to sell Christmas items in February. Sadly, some times we get it wrong and we run out early. We are def out of marzipan pigs online (a few stray ones left in the cafe shop), and also julebrus is out, but most other things are still in plenty stock.
If I place an order now will you send me short dated stuff?
No, we use stock that comes in and we if you have to wait a week, you will get new dates. Your order is packed the same day it is shipped, so it will be fresh.
Do you part-ship orders?
No, we are unable to do this.
Can you put stuff aside for me at the cafe shop?
It is an administrative nightmare so we had to stop it. We were making people more angry than happy. It was confusing. So now we simply don't do it – you will need to pop by. The coffee's good!
If you run out of an item I have on order, will you send it later?
No, sorry, we can't. We will remove the item from the order. We DO try our best to contact you to see if this is okay, but sometimes an Elf has to make a call there and then if its best to send the order or delay it further.
What shall I get for my cousin Martin for Christmas?
He would like home knitted pair of socks. Get knitting. Yes, there is still time.
If I order online can I pick it up in store?
Yes, but this takes 2-3 days as the order still gets packed in the warehouse. You will be sent a shipping notice.
Can I leave it at the café shop until Christmas?
No, you need to pick it up as the café has even less space to store things than the warehouse. Thank you for your consideration on this matter.
Email us here shop@scandikitchen.co.uk
Call us (please be patient, we are small and we only have one phone line) 0207 5807161
Thank you so much. – The Kitchen People x