How to be Danish, even if you're not in Denmark – A quick guide.
So, you want to be more Danish? You don't need to go to Denmark to be 'dansker' – just follow this quick do-it-at-home guide and you'll be saying nå-nā to everything before you know it. Ja ja, nå-nā. Så så.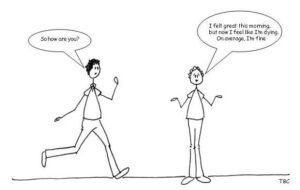 If someone asks you 'how are you', be sure to explain how you are really feeling. Don't leave any details out – the other person surely wants to know, because he asked you.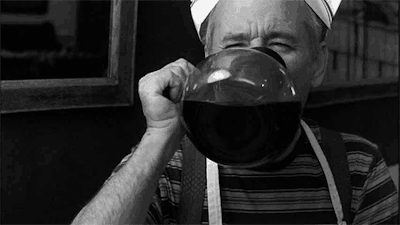 2. Kaff. Drink a lot of coffee. Danes love strong filter coffee. Nowadays, Danes also love Latte, which they pronounce Ladde. Also, Coffee is Kaffe, but if you are from the sticks, you call it Kaff (way cooler).
3. Dansk is always better Every time someone says anything about anything, just say: "in Denmark, we have that. Except ours is better".
As in:
Friend: "I love these wonderful chairs I just bought"
You: "We have the best chair designers in the world in Denmark. Ours are better"
And
Friend: Try these pastries, they are delicious.
You: We have pastries in Denmark, they are better.
4. You know that Nothing Swedish is ever as good as anything Danish. You know this. But if it is, it was probably invented by a Dane or it's from Skåne region, which is almost Danish anyway. Zlatan is actually Danish.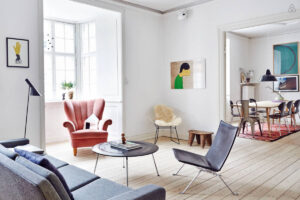 5. Copenhagen your apartment. It's super simple: Paint everything white. Doors, floors, walls. Every single surface. Remove all curtains. Add one statement chair (by a Danish designer), a sheepskin from a remote Swedish farm, a tasteful sofa in sleek design, a small sofa table… Thou shalt not add cushions. Two candle sticks in steel. A stack of tasteful magazines full of pictures of bearded cool men, and women wearing huge scarves. One framed art poster. Limit Ikea furniture to those pieces nobody can identify as Ikea.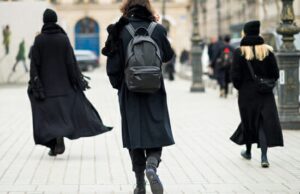 6. Wear black. Stylish, black clothes, that's how Danes like it. Your blonde hair up in a messy bun or a stylish crop. Grow a Viking beard if you're a guy. Did we mention wear black? Add huge black/white scarf and black coat.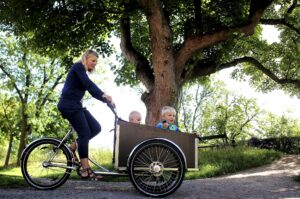 7. Bike everywhere. Preferably, you have one trouser leg stuffed inside your sock at all times to protect it from the bike chain. It's a good look, don't worry, perfectly acceptable at work or parties. Once you have kids, get a Christiania bike and start ferrying the little ones around on your bike, too. Sell your car. Also, helmets are not used because they mess up your nice messy hair do.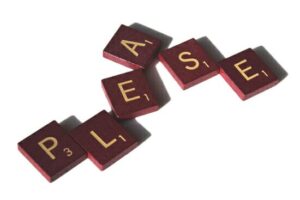 8. No please. There isn't a word for please, so you need to start functioning without it. Just say 'Tak' (thank you) instead – or be brave and rely on your politeness purely through tone of voice (very tricky, even for Danes)
9. Test ANY non-Scandi on whether they like salty liquorice. Then insist they try it, even if they don't want to. Laugh at them when they go green in the face.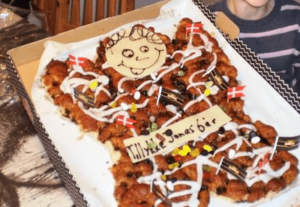 10. When it's your child's birthday, make a cake in shape of a boy or girl. Decorate it with loads of sweets. When you cut the head off in one clean swoop, everybody screams loudly, and laughs. It's a Danish thing. It really is.
11. Have an awkward sense of humour and laugh at Nordic jokes such as "Do you know how to save a Swede from drowning? No? Good!" HarHarHarHar… Why wasn't Jesus born Norwegian? They couldn't find Three Wise Men… HARHARHARHAR. Also, see point 10. Awkward.
12. Remoulade – you thought you needed Ketchup? You don't. Just throw it all away and replace with remoulade – a sweet curried piccalilli type dressing. Eat it with fried fish, roast beef, chips, salami… Anything.
13. Speak on your inhale. We don't notice that we do it – but we do, when we say ja (yes), sometimes.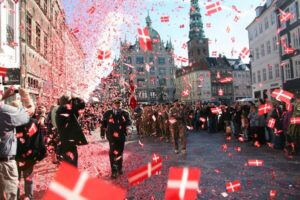 14. Love your flag. Really LOVE the Danish flag. At any opportunity (birthday, Sundays, going to the shops), fly your flag in your garden flagpole (because you have one of those – but NEVER after 6 pm because that is not allowed). Every cake, decorate it with little flags. Wave flags around like a nutter. Flags everywhere.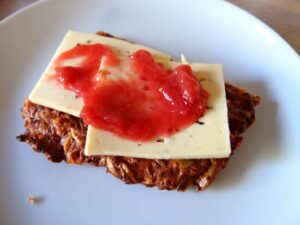 15. Jam & Cheese open sandwiches Because it tastes good. Rye bread, strong cheese – and a good dollop of strawberry jam. You know it makes sense.
16. Eat lunch at 11 am. Well, why wouldn't you? Also, get to work for 7:30 am. Leave at 16:00, sharp.
17. Never stay at work past 16:00. If you do, the other Danes will make fun of you and talk behind your back and call you nasty things like 'morakker' – someone who makes others look bad by staying late – a very bad thing in Danish culture. You have until 16:01 to be out the front door and on your bike.
18. Nå. This is your new favourite word. Nå. Depending on how you pronounce it, it can mean:
How cute!
I understand
Total surprise
How are you?
Threatening someone
Agreeing with someone
Being impatient with someone
19. Danes may ask to 'borrow' your bathroom. Don't worry, they always give it back.  It's a literal translation. They may also ask to borrow a cigarette. But they especially like borrowing your bathroom. In turn, they find it odd that you are ON the bus and not IN the bus.
20. Directness. Danes do not mess about. They get right to the point. There is no fluffy middle layer. It's not rude, it's just… Danish. Also, they do not understand when you say something you don't mean – see point 1.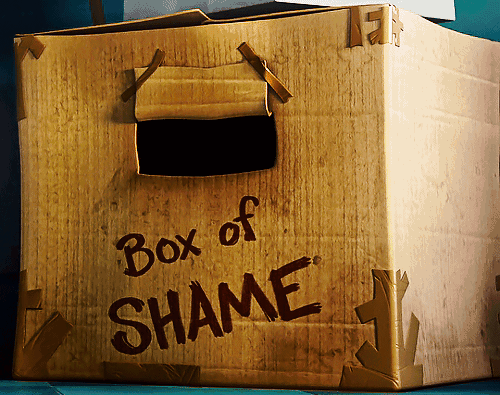 21. Swearing. Danes swear in English, which can be off putting to the average Brit to listen to. The F-word is used liberally by all, even children. 'Shit' is also used a lot. Swearing in English is perfectly acceptable – but swearing in Danish is absolutely not. Danes moving abroad usually have a period of adjustment. Danes returning to Denmark after living in the UK spend the first 6 months in red-faced shame.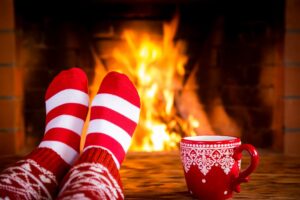 22. Hygge You understand the internal soul space of Hygge, to feel content and cosy in your surrounding with the people you are with. Time does not matter. Do this effortlessly several times a day to be a real Dane. Also, pronounce it properly (who-guh). Minus 10 points if you have ever rhymed hygge with jiggy.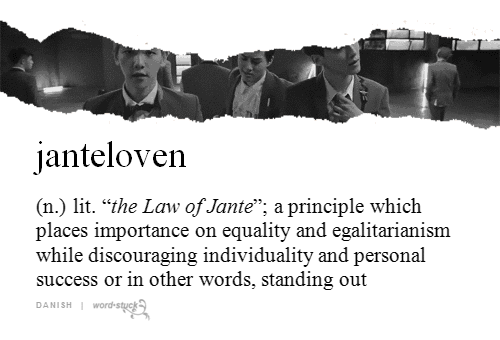 23. The Law of Jante. Underlying every fibre of the Danish psyche is our version of Tall Poppy Syndrome, except much stricter and inward bound. Don't think you are any better than us, don't think you can teach us anything. Don't think you are special. Officially, you shun Janteloven – but when the neighbour buys as Aston Martin, then it creeps up on you.
Janeteloven's rules also means that no Dane ever takes credit for anything. If something goes well for you, make sure to remind everybody it was because of the help from people around you. If nobody helped you, blame it on luck, Never take the credit yourself. As in:
Them: Congratulations on hitting the number 1 in 38 countries with your new single
You: It was because of the people who bought the music.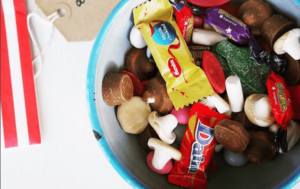 24. Fredagshygge and Lørdagsslik. It's Friday, and you have Friday Hygge. Sit in with a bowl of crisps and hygge in front of the telly. On Saturday, they eat Saturday sweets – repeat over, but with sweets instead of crisps.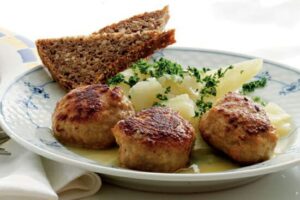 25. Stop eating Swedish meatballs. They are Swedish, not Danish. Real Danes eat Frikadeller, which are basically the same, but bigger (and better – see point 2). Also, if you are really Danish, you call them Dunser. Your mum's meatballs are always referred to as dunser – but don't call them Dunser in a restaurant.
26. Danes love Hotdogs. There are hotdog carts all over the country, manned by sour people who really don't want to talk to you. Except the happy hotdog cart at the arrivals at airport, but that one is manned by Swedes from over the bridge. Danes returning from abroad always have to buy one hotdog at the airport (it's the law) and without fail always start a conversation with the hotdog vendor, realise he is Swedish and then the whole thing falls apart into a very awkward sausage related silence.
Can you think of anything else that could make you distinctly Danish? Let us know in the comments field and we may add it to the list.
Ps. yes, this list was written by a Dane.