7 easy ways to a Danish person's heart (via the tummy)
Remoulade
Eat it with fish. Eat it with chips. Eat it on a roast beef sandwich. Eat it on your hotdog. Eat it with chicken. Eat it with meatballs. Eat some more fries with remoulade. Eat it any way you like – and the Danes like it every which way…
Stryhns Liverpate
Look, it's a big unattractive packet. We know. And it's 500g of the stuff so you need to love it to buy it. But this product is the thing the Danes long for, so much, with bells on. Pork liver pate, the exact brand that their Mums buy when they are back home visiting. The most popular in all of the land – every fridge has an open packet. Best way to eat it is on seeded rye bread – with either sliced cucumber or crispy onion on top. Or beetroot. Add remoulade, if you are heathen. Some do (it's weird).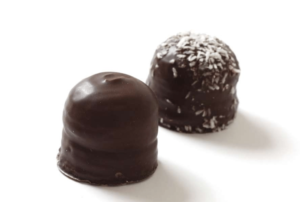 Flødeboller
If you ever try to tell a Dane that tea cakes are the same as Flødeboller, they'll look at your with wide eyes and think you are mad. It is just not. Not at all. This is our good stuff, the stuff of birthday parties and summer days in the summer house. A little wafer base topped with marshmallow fluff and chocolate and some coconut.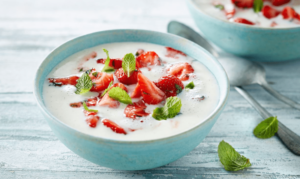 Koldskål
Every summer, Danes get homesick for this buttermilk soup. Enjoy cold, just as it is – with little kammerjunker biscuits on top and maybe some fresh strawberries. A beautiful summer dessert. Also, if you ever want to make a homesick Dane happy…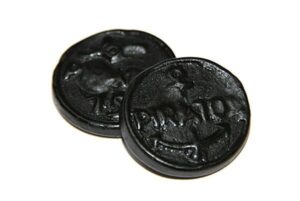 Super Piratos
Danes love salty liquorice. Not just any old salty liquorice, but the saltier the better. This one is called Piratos but it is super, which just means more salty than before. Super Piratos for Super Danes.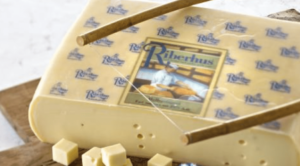 Riberhus cheese
Strong bite but deliciously creamy. Amazing cheese for open sandwiches or just breakfast. Please do cut responsibly using the correct cheese slicer – nobody likes a hacked cheese.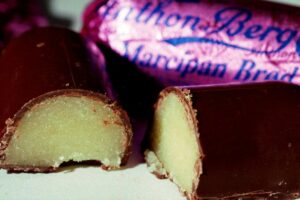 Marcipanbrød
Danes love marzipan. Imagine 60% pure marzipan dipped in the most beautiful dark chocolate? This is it. Especially popular with grandmothers, most people likely got offered these every Christmas and birthdays at Grandma's house – and so, holds a special place of happiness in most Danes' hearts.
Did we forget anything, Danes? Leave comments below and let us know. What is the thing you can't live without?