July 17, 2014 | 3 Comments
Oh, some of these made us snigger.
A brand of crab sticks in Norway…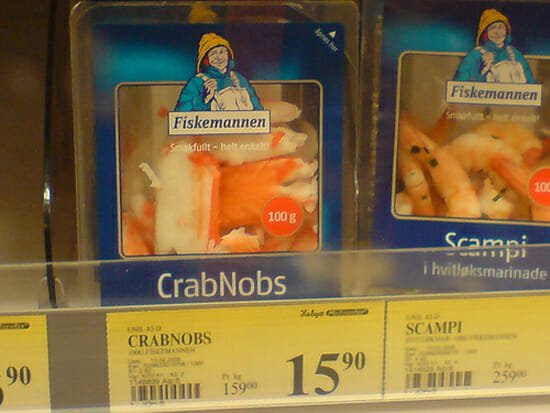 The name of some biscuits in Sweden…

Bread rolls from Finland…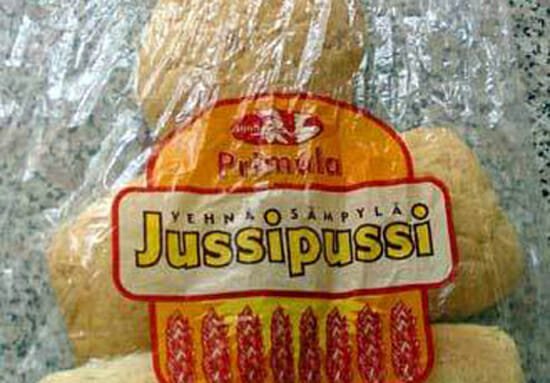 Snus tobacco in Sweden…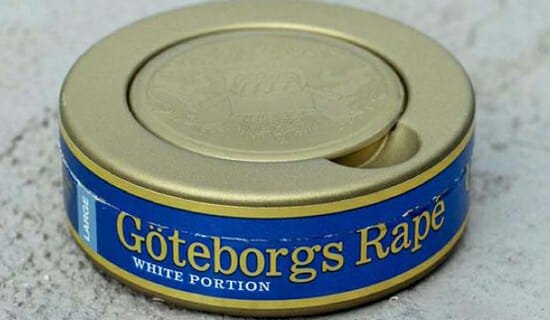 The word actually means 'big bag' in Finnish…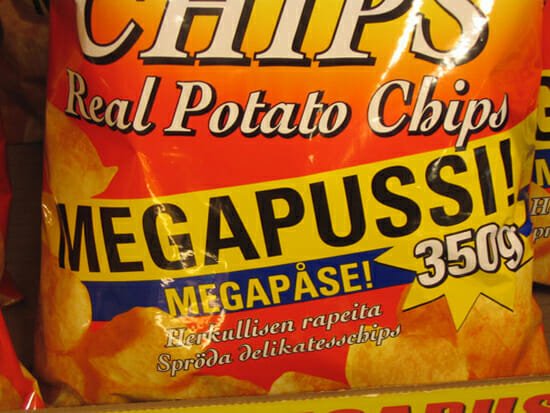 Toilet rolls from Sweden (okay, so it was the eighties, but still…)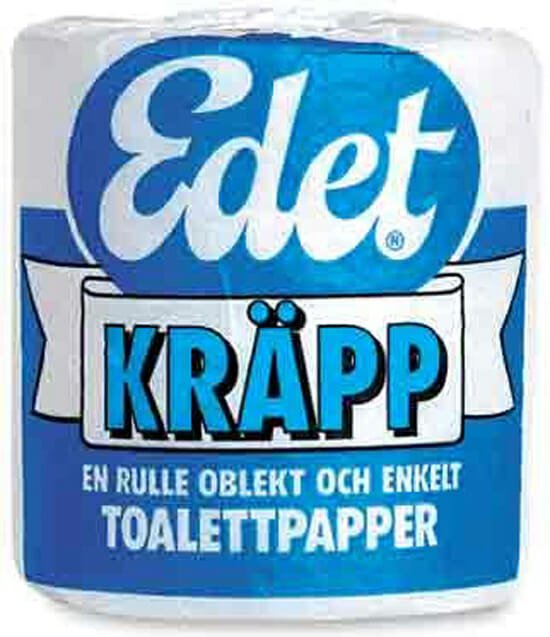 We stock this.  It's called Spunk and it doesn't mean anything in Danish. Salty or fruity sweeties.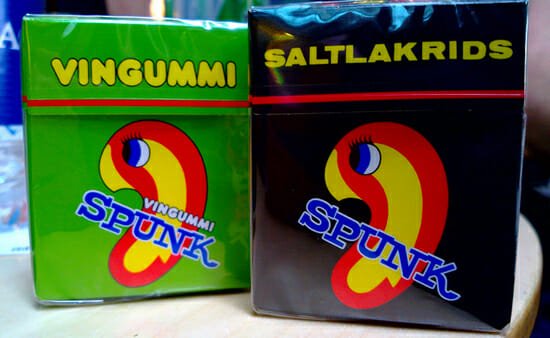 Tins of ham product from Norway….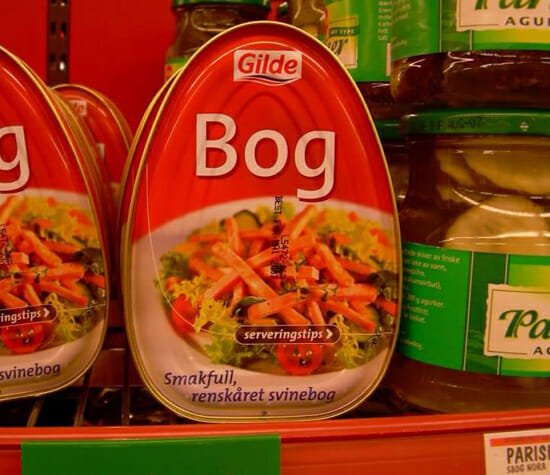 Aptly named starch…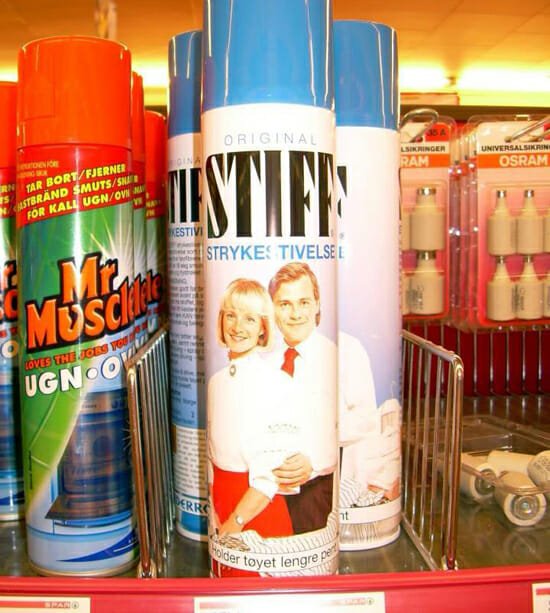 Skum means 'mallow' in Scandi lingo…

Oh, it's just chewing gum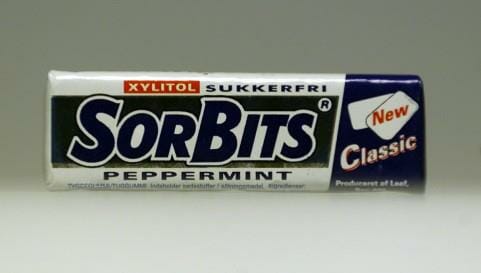 Imagine buying food for your little cat….
Or how about a few bars of Plopp chocolate? It's actually really nice.