Breakfast, Frokost, Morgenmad, Frukost. 
As the saying goes (well, in Scandinavia at least), dear child bears many names. We love breakfast. It is often the main reason we go to bed at night – to fast forward to another lovely meal. Best enjoyed with big yawns, squinty eyes and coffee-hungry brains.
Fun-fact: In Sweden and Norway, breakfast is called Frukost/Frokost. The same word means lunch in Denmark. In Denmark, breakfast is called morgenmad – morning food. So naturally, a lot of confusion arises around the two first meals of the day when Scandis visit each other. Frokost? Nej mand, it is way too early. Frokost? Vad då, it is far too late!
Ah, the stress!
Important-fact: 1 of 3 children in the UK don't have breakfast. We are working with charity Magic Breakfast to reduce this number – please read more here about this important cause.
–
Whatever you call it, the first meal of the day is important, and each country has its own traditions. Scandinavian breakfasts differs a lot from the British – so, because we know you've been wondering, let us present – some basic differences between British breakfasts vs Scandi breakfasts .
The Brits have.. toast.
In Sweden: Crispbread. More crispbread.
In Norway: Various breads or crispbread. The one called Frukost.
In Denmark: Rye bread.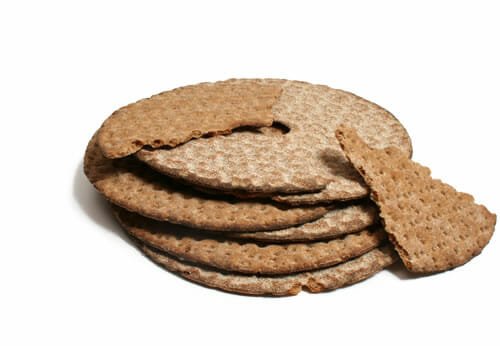 The Brits top theirs with.. butter and Marmite or jam.
In Sweden: Egg and kaviar, cheese (Aseda graddost)
In Norway: Norvegia cheese or brown cheese.
In Denmark: Cheese. Butter.
The Brits drink..tea or instant coffee.
In Sweden: Black coffee. Proper brewed coffee. Like this one from Zoegas.
In Norway: Black coffee. Sometimes with milk. This one from Friele, for example.
In Denmark: Black coffee. Proper brewed coffee. You get the drill.. we all like real coffee!
The Brits also drink..orange juice.
In Sweden: Milk, sometimes juice.
In Norway: Milk, juice sometimes.
In Denmark: Milk or juice.
The Brits who don't eat bread eats.. cereal.
In Sweden: Filmjolk (a light natural yougurt) with granola or musli and some berries. Or kalaspuffar.
In Norway: Frokostblanding – breakfast mix! Ie., cereal. With banana  if you're being virtuous.
In Denmark: Skyr or Ymer – a type of natural yogurt – with Ymerdrys – a lovely rye bread crumb cereal. 


For a weekend breakfast, the Brit will have.. a full English (or components thereof).

In Sweden: ALL the crispbread. Several types of bread. Eggs and kaviar, different cheeses, jams, perhaps a ham or pate. Something bun-like. Yogurt pots, fresh fruits, something with egg. Coffee. Juices. Milk. Many many hours, newspapers and good company.
In Norway: Several types of bread. Toaster handy. Fresh rolls. Norvegia and brown cheese. Boilt eggs. Ham and chopped up cucumber and red pepper. Tomatoes. Jams. Pate. Basically – your entire fridge. Milk and juice to drink. Coffee AND tea. Many many hours, the radio in the background and good company.
In Denmark: Fresh rolls from the baker – at least one per person plus a Danish pastry and white bread, which is never normally eaten. Rye bread. Cheeses and jams and marmalade. OR a full on Scandi brunch with scrambled eggs, bacon, all the sandwich toppings in the fridge. Juice and milk, tea and coffee. Perhaps a shot of Gammel Dansk (a digestif) or three if it is a special occasion.
Drool.
There you have it. The full low down on Scandi breakfasts. Fancy it? To shop Scandi favourite cheeses, jams, coffees and more have a look in our webshop – click  here.