September 7, 2017 | Leave a comment
Packed Lunch – Scandi Style
Packed lunch comes in many shapes and forms, but one that holds a special place in our Viking hearts is the packed lunch. In Norway especially is this a thing, mostly made up of a few slices of bread – homemade or bread rolls if you're lucky – with whichever topping your sleep deprived parent managed to dig out of the fridge that morning. Finished with a scribble on the parchment paper that it is all wrapped in – 'love you lots, MUM'. It never fails to both make your heart smile and your ears go red as you try to quickly unwrap your food and hide the evidence that your mamma loves you and is not afraid to tell your cool friends.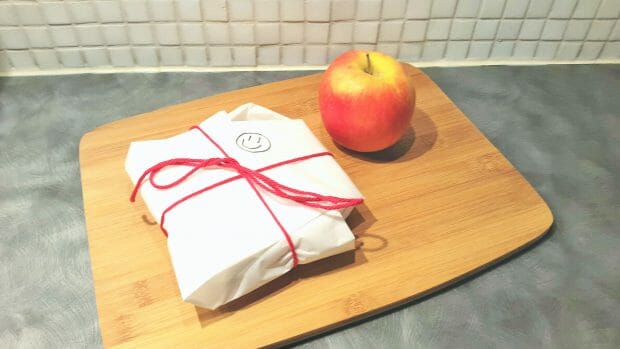 Oh yes, the humble 'brødskiva' (also just 'skive/skiva': lit. – bread slice – used about any open sandwich) is deeply engrained in Norwegian culture and almost everyone will have fond – and not-so-fond – memories of these. Each sandwich topped with a special, bread slice sized piece of parchment paper (sold in the supermarket, called 'inbetween paper' – mellomleggspapir).
Feeling inspired to make your own packed lunch? We thought so. So here follows, our top tips for avoiding sog and 10 classic combos.
Generally for all;
A thin layer of butter or mayonnaise will protect the bread from soaking up the moisture of your topping – and will mean other sauces, such as mustard, will not disappear into the bread.
Something fresh and crunchy is always a good idea, but remember that vegetables are best packed separately and added when you eat – except lettuce which transports quite well.
Separate your sandwiches. Cut pieces of parchment paper to layer between your open sandwiches so they don't stick together or you get your flavours mixed up (nothing worse than a bit of jam stuck to the underside of your ham sandwich!).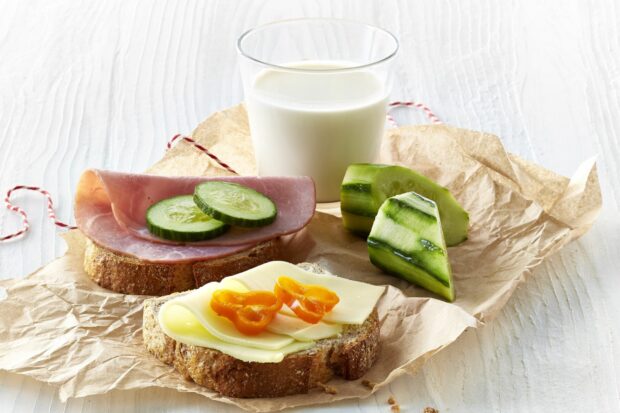 10 Classic Packed Lunch Sandwiches
1. Ham and mustard. Optional extras: Sliced fresh cucumber, cheese.
2. Salami and mayonnaise. Optional extras: Sliced tomato.
3. Cheese and red pepper. We like nutty Jarlsberg or mildly spiced Nøkkelost for this; wrap your pepper in clingfilm separately and add when ready to eat.
4. Cheese with jam – a mature cheese with a sweet jam works. Trust us.
5. Liver pate and cress or pickles (pickles packed separately – cress is fine to pre-pack)
6. Meatballs and beetroot salad. Leftover meatballs (as if..) in slices with creamy beetroot salad –delicious.
7. Smoked salmon. With cream cheese if you'd like – we also really like it with mustard.
8. Brown cheese and raspberry jam. Sweet, yummy and a bit sticky.
9. Hardboiled egg and herring (note – this one works best with a top piece of bread, too). Slices of hardboiled egg with a few very well drained pieces of herring – e.g. mustard herring – on top. Delish!
10. Cheese in a tube. Bacon, ham or prawn cheese – choose your favourite. Nice with crunchy cucumber or red pepper to top.
A few crunchy carrots, slices of raw swede or an apple on the side – you're good to go. Check out or packed lunch shop here – for breads, condiments, hams, cheeses and more.