Remoulade – King of the Cupboard
Posted by Martina Wade |
Food & Recipes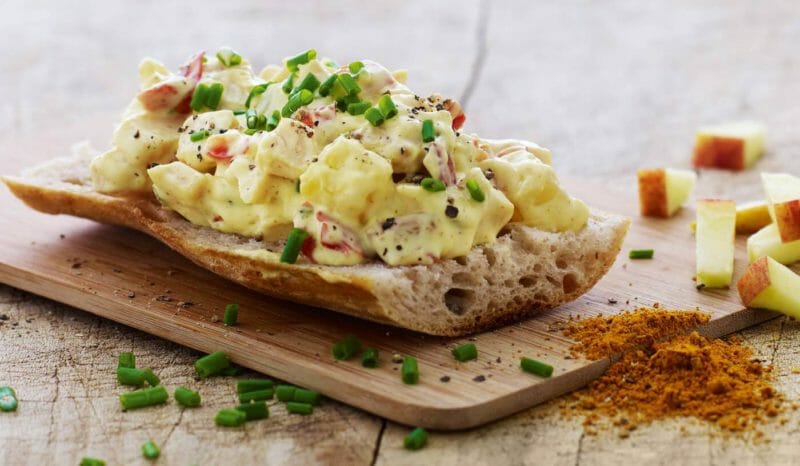 Danish Remoulade – An Introduction
Remoulade is usually being credited the French, but we think the Danes deserve most of the credit for the everyday version (don't tell the French, s'il vous plaît). The everyday version is the kind you keep on hand for any piece of breaded and fried fish, for topping your hot dogs, burgers, or open sandwiches in need of some extra oomph. Try mixing it with diced chicken and apple for a lovely sandwich topper.
If you haven't tried it, let us explain the wonders of this fancy-sounding sauce. Pale yellow in colour, with a mild flavour combining sweet, tangy, spicy and savoury. Often containing finely minced pickles, cabbage, mustard and spices – it is a prime example of something bigger than the sum of its parts that is hard to explain properly. If you have ever had a British fish & chips – it is a milder, creamier  and altogether more delicious alternative to the tartar sauce that often comes with it.
Comments
Payment types accepted
Secure Shopping with
Free shipping on orders over £60
PLEASE NOTE our webshop is now closed, no new orders will be accepted until the 25th of Dec when we re-open. If you have already placed your order don't worry - we will ship it as soon as possible. Our central London cafe & shop is open and fully stocked until 6pm Dec. 23rd - our lovely team is there to help.