A Simple Salad
Posted by Bronte Aurell |
Food & Recipes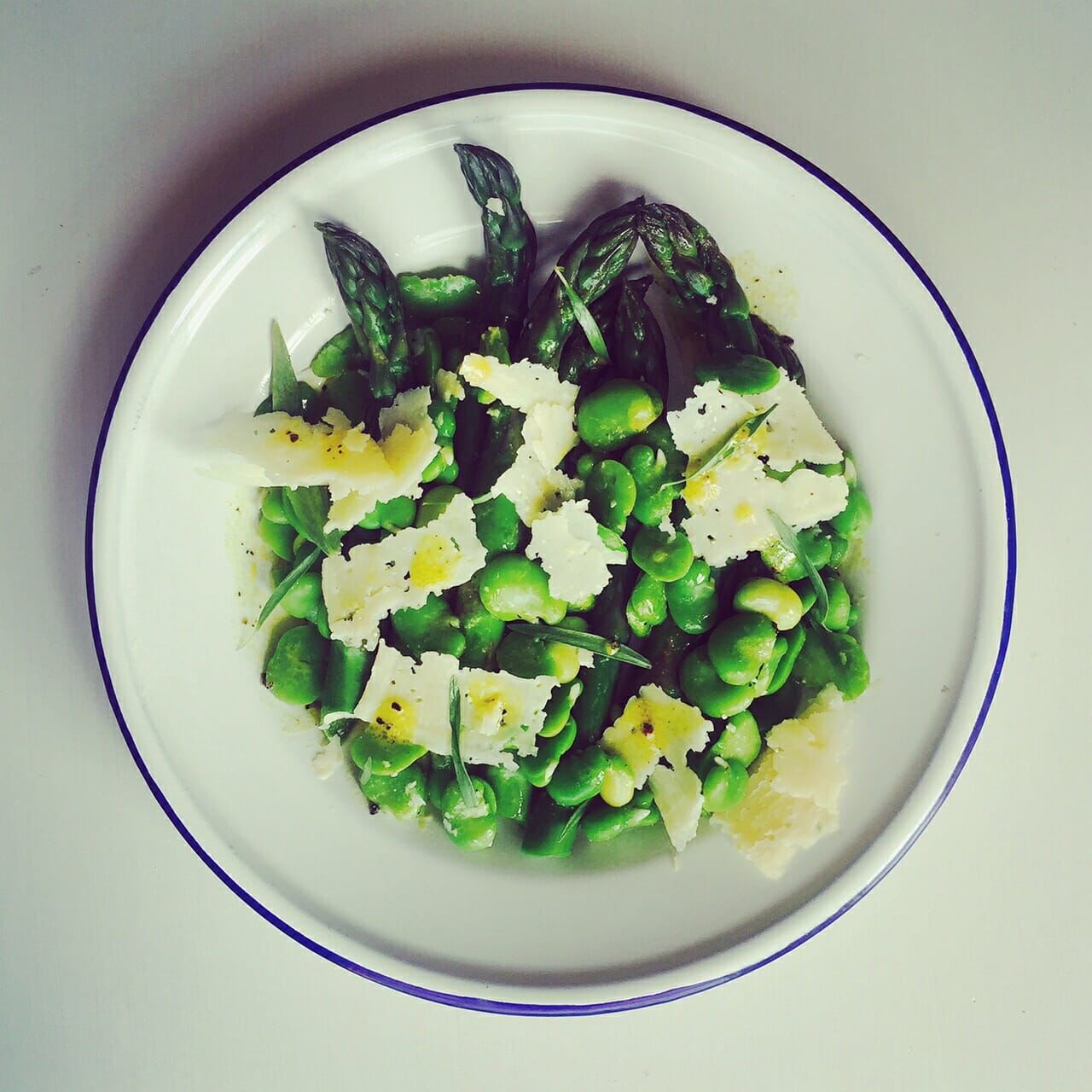 A simple, but delicious, little salad
It's nearly the end of Asparagus and broad bean season, so best make this delicious little side salad this week:
Ingredients
1 bunch of British asparagus
100-150g podded broad beans (do double pod)
Shavings of Västerbotten cheese
Dressing made of 2 tbsp good olive oil, 1 tbsp white wine vinegar and 1 tbsp balsamic. Add a pinch of sugar, salt and pepper and whisk.
Fresh tarragon, to taste
How to:
Cook the beans in boiling water for 1-2 minutes, then throw in the Asparagus and cook for a further 2 minutes of cooking. Plunge into ice-cold water to stop the cooking process.
Arrange the asparagus on a plate, add the beans. Chop some fresh tarragon and scatter over. Add shavings of cheese, to taste, as top with dressing.
Serve immediately.
Comments
Payment types accepted
Secure Shopping with
Free shipping on orders over £60
PLEASE NOTE our webshop is now closed, no new orders will be accepted until the 25th of Dec when we re-open. If you have already placed your order don't worry - we will ship it as soon as possible. Our central London cafe & shop is open and fully stocked until 6pm Dec. 23rd - our lovely team is there to help.