6 Tips To Winter Like a Scandi
Posted by Martina Wade |
Scandi Life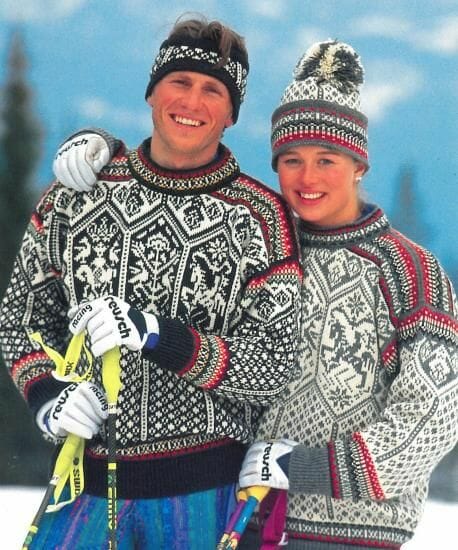 Winter in Scandinavia is serious stuff. It lasts a long time, and the weather is somewhere on a scale of bone chillingly cold (but snowy and bright) to regular freezing cold, wet and dark. It may sound grim, but there are ways of dealing with it. Here are 6 ways of tackling a dark cold winter like a true Scandi.
Embrace the cold and dark. Sure, we all like to have a moan about how horrible the weather is, but it doesn't actually change anything. Instead, enjoy the fact that you have a great excuse to stay inside. Light all your candles, a fire if you have one, and sit down for a catch-up with your friends or family. If it's a Friday, call it Fredagsmys/Fredagskos and eat Cheez Doodles and watch telly. You can be sociable and trendy another season – cheesy crumbles are all the rage this time of year.
Be outside and enjoy the little light there is. Fresh air and daylight is good for you even when it is cold and stormy, and it means you have a legitimate excuse to stay in as soon as it gets dark. Preferable cuddled up on the sofa under a blanket – as above. Doodles optional.

Watch winter sports. No, not the Boxing Day match. In Scandinavia we watch grown men in lycra ski around a track, sometimes with a gun on their back (because skiing plus shooting makes..perfect sense). Watching them sprint uphill with frozen bogies will also make you feel very sporty so you don't have to worry too much about not having been outside. 
Eat semlor and drink coffee. Semlor are Swedish marzipan cream buns that will make you feel happy inside, and perhaps help you build up some.. ahem.. natural insulation. Diet food it is not. The coffee should be dark and strong like a winter's night..or something.

Wear knits. In colder climates, nothing beats wool. That thing the British call 'Christmas jumper'? Standard everyday winter attire in Scandinavia. Well, maybe not in ever-stylish Denmark and South Sweden – but in less trendy Norway, definitely. You simply cannot 'gå på tur' (go hiking) without one.

Take it easy. Go with your natural inclination to slow down a bit during this time of year. Take your time to enjoy an extra cup of coffee, take a slow walk as opposed to a hefty run, and enjoy staying in more than you do during summer. Before you know it the sun is back, guilt tripping you into being out all day every day attending barbecues and drinking outside-beers whilst cursing your inability to tan.